BJP Leads In Araria, JDU Gains In Jahanabad, Show Early Trends
Patna: Counting for the Lok Sabha seat in Bihar's Araria and two assembly seats – Bhabua and Jahanabad began at 8 am. The three constituencies went to poll on March 11 and will be a test for Bihar Chief Minister Nitish Kumar who exited the mahagathbandhan last year to walk with BJP to form government in the state.
The by-election contest in Araria is primarily fought between the ruling JD(U)-BJP and the opposition RJD-Congress, led by Lalu Prasad's son Tejashwi Yadav. For the two assembly seats in Bhabua and Jahanabad, the primary contest will be between the ruling alliance and the Rashtriya Janata Dal.  
Araria saw a voter turnout of 57 percent, 54.03 in Bhabua and 50.06 percent in Jahanabad.
Here are the live updates of Bihar by-election: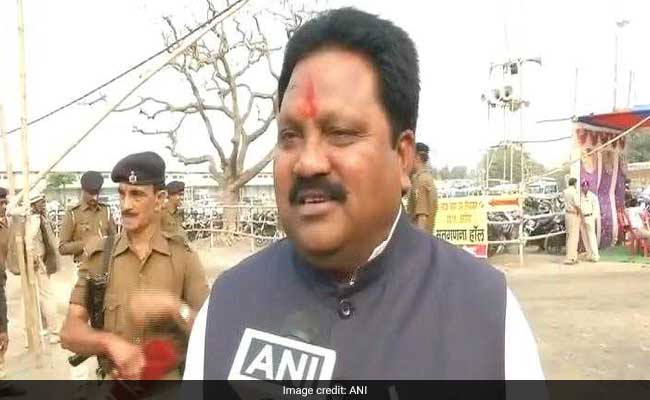 Pradeep Singh, BJP 
Result will be good and it will be in our favor
In 2 hours, things will be clear. People has voted for NDA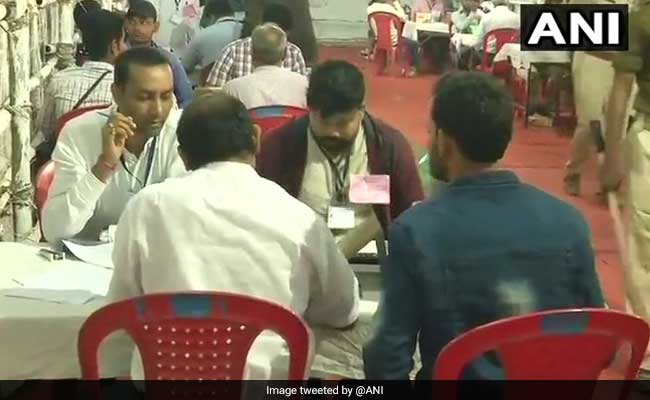 BJP's Pradeep Kumar Singh gains in Araria as he leads in the constituency, early counting tends show. JDU's Abhiram Sharma gains in Jahanabad. 

After first round of counting in three constituencies – Araria, Bhabua and Jahanabad, RJDkeeps its hold on Araria and Jahanabad; BJP holfds Bhabua.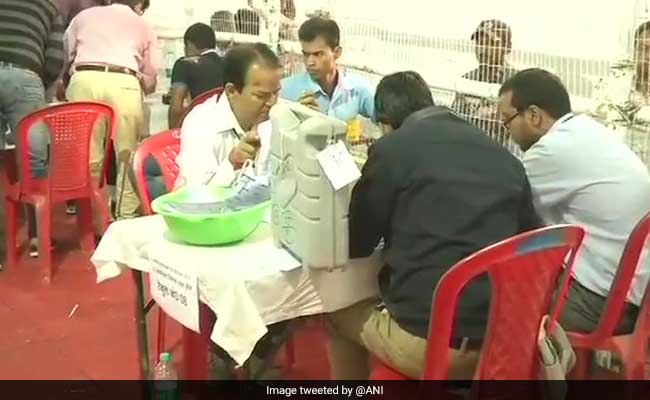 Over an hour after counting began, EVMs being opened at a counting centre in Araria. Early trends show RJD's Sarafaraz Alam leading in the constituency. 

BJP's Rinki Rani Pandey leads in Bhabua and RJD's Kumar Krishna Monhan Yadav leads in Jahanabad, early trends show.
RJD's Sarafaraz Alam leads in Araria constituency as early leads come in. 
A counting centre in Araria as counting for three constituencies in Bihar – Araria, Bhabua and Jahanabad begin.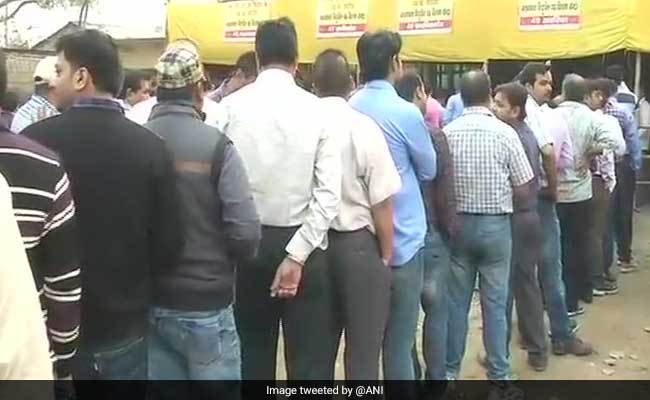 Preparations at Araria ahead of counting that will begin shortly.
In Jahanabad, assembly by-elections was held after the death of RJD lawmaker Mundrika Singh Yadav. RJD fielded Mundrika Singh Yadav's son Uday Yadav. The JD(U) has fielded Abhiram Sharma who had won the seat in 2010 when his party was an ally of the BJP.
The Bhabua constituency was previously held by BJP's Anand Bhushan Pandey. The seat fell vacant after his death. The BJP has fielded Anand Bhushan Pandey's wife – Rinki Rani Pandey for the seat. Congress fielded Shambhu Patel who has been associated with the party for 35 years. 
The seat in Araria constituency fell vacant after the death of sitting RJD lawmaker Taslimuddin last year. 
On the day of voting, Akhilesh Yadav of Samajwadi Party had said, "Today's day is also of changing history and also of creating new history. Leave and show everyone how much power we have in our solidarity. The results will prove to be revolutionary and decisive for the future of the state and the country."
Araria saw a voter turnout of 57 percent, 54.03 in Bhabua and 50.06 percent in Jahanabad. 
The bypolls will be the first major electoral battle for Bihar's Nitish Kumar after he quit the grand alliance with Lalu Yadav's Rashtriya Janata Dal last year. 
Counting for the crucial by-election in Bihar will begin at 8 am for three constituencies – Araria, Bhabua and Jahanabad. The three went to polls on March 11.