Iran launches missile strikes in Syria in response to deadly attack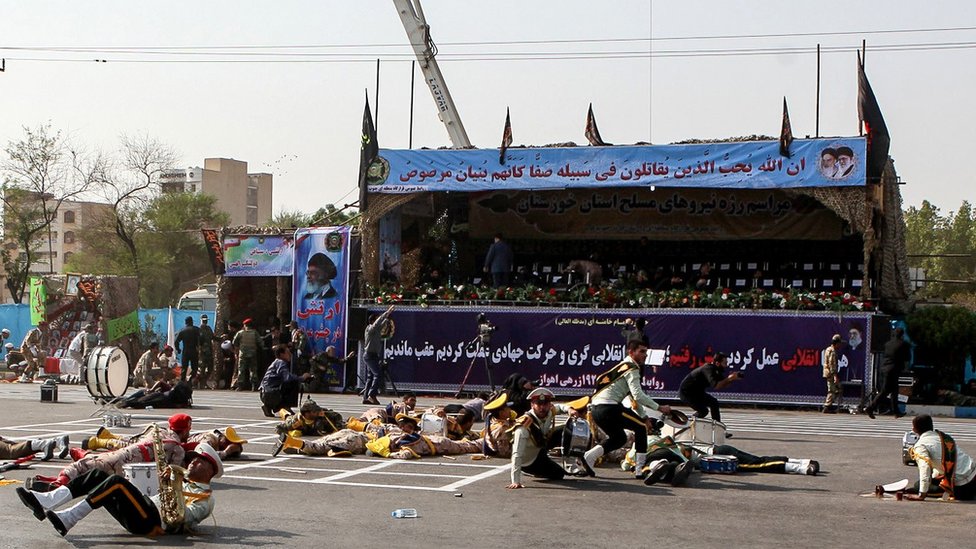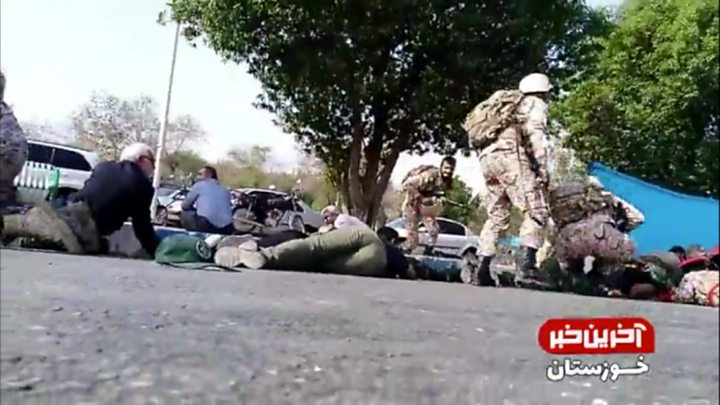 <
p class="story-body__introduction">Iran's Revolutionary Guards say they have fired missiles at militants in eastern Syria in response to a deadly attack on a military parade last month.
A statement said "many terrorists were killed or injured" in the strikes.
At least 22 people were killed in September's gun attack in the city of Ahvaz, the deadliest in Iran for more than a decade.
Both the Islamic State group and an Arab separatist group have claimed the assault.
Four gunmen reportedly opened fire at the parade to mark the anniversary of the start of the 1980-88 Iran-Iraq war.
Women, children and members of the Revolutionary Guards were among the dead, according to officials. Iran later announced the arrest of 22 people in connection with the incident.
At the funerals of the victims, the deputy head of the Revolutionary Guards Brig-Gen Hossein Salami promised a "crushing and devastating" response to the attack, which he blamed on Saudi Arabia, Israel and the US.