Kairana, Palghar, Nagaland, Bhandara-Gondia Bypoll Votes Counting Today
New Delhi:  Counting of votes for the by-elections to four parliamentary seats and ten assembly seats is taking place today. Soon after counting BJP was leading in Kairana and Noorpur Palghar Lok Sabha seats. An hour later, the Rashtriya Lok Dal raced ahead of the BJP in Kairana. One of the most crucial among the seats is western Uttar Pradesh's Kairana where the opposition parties put  up a show of unity to take on the BJP in the run up to the general elections next year. Re-polling was held yesterday in 73 polling booths in Kairana, 49 polling stations in Maharashtra's Bhandara-Gondia and one polling station in Nagaland, after the Election Commission (EC) announced that re-polling will take place in these booths after widespread failure of the machines in Monday's by-elections. The assembly seats where the by-elections were held on Monday are Noorpur (Uttar Pradesh), Jokihat (Bihar), Tharali (Uttarakhand), Gomia and Silli (Jharkhand), Maheshtala (West Bengal), Ampati (Meghalaya), Palus Kadegaon (Maharashtra), Shahkot (Punjab) and Chengannur (Kerala). 
Here are the LIVE updates on by-election results 2018:
The NCP is leading in Bhandara-Gondiya by 3,100 votes.
From what we are hearing BJP is behind by more than 10000 votes in Kairana Parliamentary Bypoll #Kairana

– Amitoj Singh (@JohnnyAmitoj) May 31, 2018
Bypoll Results: Latest Figures
Chengannur CPM leads by 3106
Maheshtala – TMC leads by 20223
Gomia – JMM leads by 400
Bhandara-Gondiya- NCP leads by 1000
Early trends show JMM candidate Babita Devi leading in Jharkhand's Gomia.
NDPP candidate leads in Nagaland. The only parliamentary seat in Nagaland, vacated by BJP ally who is now Chief Minister, also voted in Monday's by-election.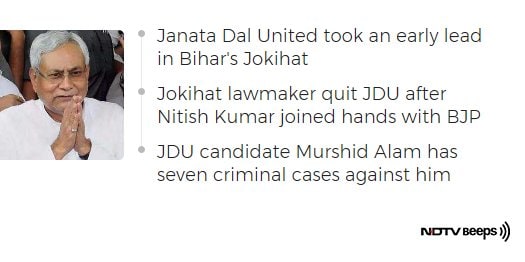 The problems of the sugarcane farmers was one of the key issues in Kairana ahead of the bypolls, reports Amitoj Singh.
RLD is leading in Kairana. Begum Tabassum Hasan, the  Rashtriya Lok Dal candidate backed by several opposition parties against the BJP, has clinched the support of her brother-in-law, who was contesting as an independent and could have eaten into her votes.
In Meghalaya's Ampati, Congress is leading. Ampati seat in Meghalaya that was vacated by former Chief Minister Mukul Sangma earlier this year after he won from two seats. While the Congress has fielded Mr Sangma's daughter Miani D Shira, the ruling National People's Party (NPP)-led alliance steered by Chief Minister Conrad Sangma has fielded Clement Momin who is backed by the BJP and other regional parties.
Leads right now:
Mahestala, West Bengal – Trinamool  Congress (TMC) leading by 7,000 votes.
Shahkot, Punjab – Congress leading by 3,350
Noorpor – Samajwadi Party (SP) leading by 3,730
Kairana Bypoll Results: BJP Leading By 46 Votes
First round of counting is completed, tabulation is underway, Congress candidate Tabassum Hasan has received 3,700 votes and BJP's Mriganka Singh has received 3,746 votes: Indra Vijay Singh, Collector, Shamli 
BJP Leads In UP's Kairana, Most-Watched By-Poll Seat
The ruling BJP took a lead in the Kairana Lok Sabha seat in Uttar Pradesh, the most watched in the by-polls held across 10 states earlier this week. In the Noorpur Assembly seat, the Samajwadi Party was ahead as counting took place amid tight security.
Bypoll results: Early trends right now. The BJP's Mriganka Singh is leading in the crucial Kairana seat in UP.

Mamata Banerjee's Trinamool Congress is leading in West Bengal's Maheshtala by 10,000 votes. 
CPM Leads In Kerala's Chengannur
In Kerala's Chengannur, CPI(M)'s Alappuzha district secretary Saji Cheriyan is leading. While the ruling CPM-led Left Democratic Front (LDF) sees the by-election as a referendum on its two-year-old government, the opposition Congress is keen on wresting the seat it has won all but four times. Fresh from beating the CPM in its bastion Tripura, the BJP is hoping to do better than in 2016 when it won nearly 16 per cent of the vote in the assembly polls.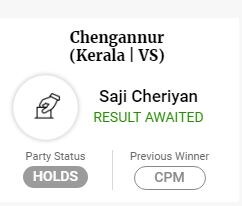 Samajwadi Party leads in Uttar Pradesh's Noorpur.
Early leads show RJD ahead in Bihar's Jokihat, the assembly seat was previously held by Janata Dal (United).
In Kairana, BJP's Mriganka Singh is locked in a straight fight against RLD's Tabassum Hasan, backed by Congress, SP and BSP.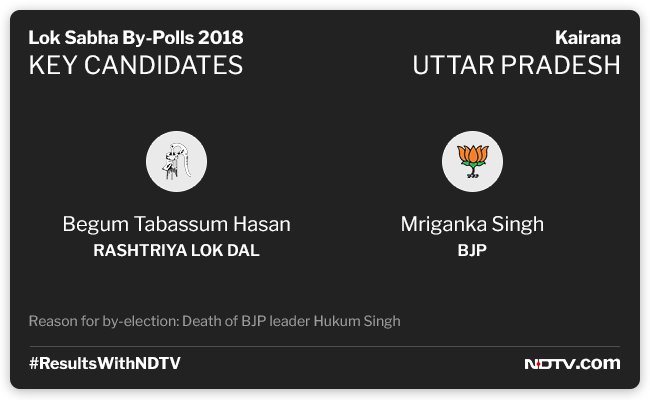 In Palus Kadegaon, Kadam Patangrao of the Congress wins unopposed.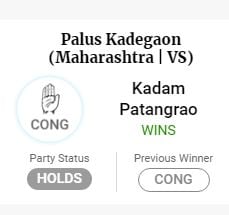 Visuals from a counting centre in Maharashtra's Palghar,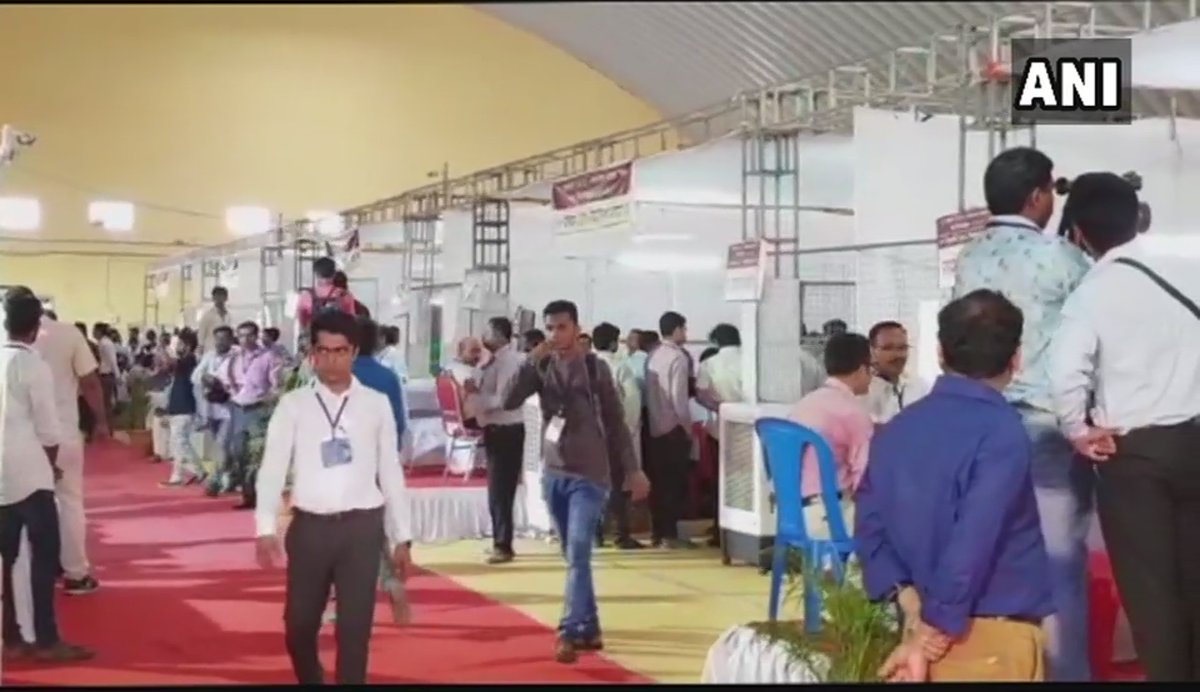 Bypoll Results:
First leads out. Congress ahead in Maharahstra's Palus-Kadegaon assembly seat in early leads.
Bhandara-Gondia
Maharashtra's Bhandara-Gondia, like Palghar, has become a prestige issue for the BJP since its sitting lawmaker Nana Patole had quit the party in December 2017 and later joined the Congress.

Visuals from a counting centre in Punjab's Shahkot.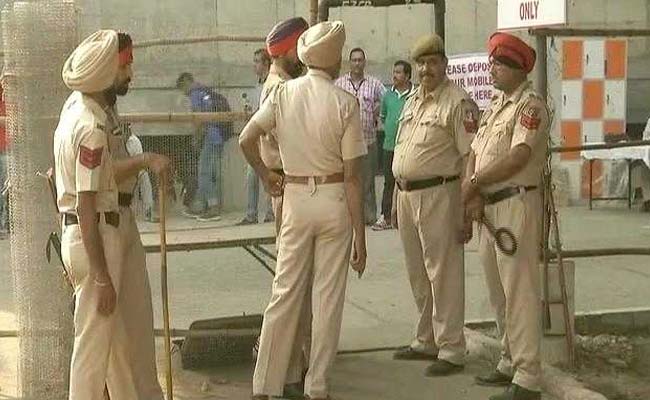 The counting of votes has begun.
Palghar By-Elections
Bypolls to Maharahstra's Palghar was necessitated after the death of its BJP lawmaker earlier this year. The Shiv Sena fielded the son of the late BJP lawmaker, leading to further tension between the two state allies.The BJP fielded former Congress minister Rajendra Gavit, who joined the party earlier this month
Why Is Kairana So Important?
In a state that sends the maximum number of lawmakers to parliament, western UP's Kairana saw a direct contest between a united opposition and the BJP. Arch rivals, Mayawati's Bahujan Samaj Party (BSP) and the Samajwadi Party (SP) joined hands to win the Gorakhpur and Phulpur seats in the by-elections earlier this year. The Kairana seat fell vacant water the death of its BJP lawmaker Hukum Singh. His daughter contested against the wife of a politician who represented the seat earlier. Begum Tabassum Hasan, who contested on a Rashtriya Lok Dal (RLD) ticket, is backed by several opposition parties including the Congress.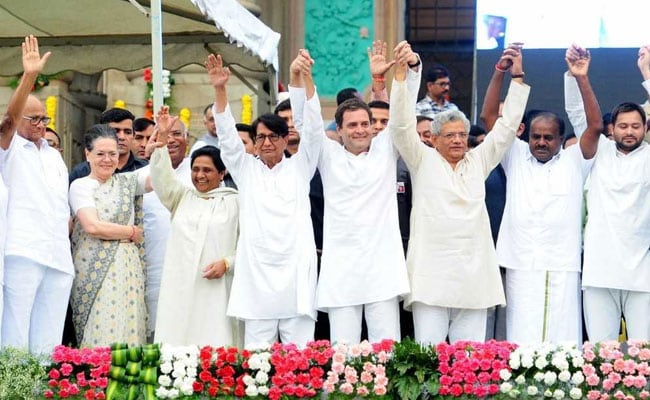 Why Was There Re-Polling Yesterday In Many Seats? 
The Election Commission called for re-polling after widespread failure of voting machines was reported from a number of polling booths in several states. Over 11 per cent of the 10,300 voter-verifiable paper audit trail (VVPAT) machines across 10 states had developed faults and had to be replaced. The Election Commission had said placing the VVPAT machines under direct light, mishandling and extreme heat could have been responsible for the high failure rate.
Read: In Key By-Election Results Today, Test For Opposition Bloc In UP: 10 Points
Results for by-elections to four Lok Sabha constituencies and 10 assembly seats across 10 states will be declared today. The polling took place on two Lok Sabha seats – Kairana in Uttar Pradesh and Bhandara-Gondiya in Maharashtra – on Monday amid complaints of faulty EVMs or electronic vote machines at many booths. Repolling was held in 73 polling stations of Kairana and 49 booths in Bhandara-Gondiya yesterday. Nearly 20 percent of VVPAT or Voter Verifiable Paper Audit Trail machines, which eject slips confirming voters' choices, were replaced on both the seats.
The counting of votes in the bypolls will begin at 8 am.