Lowry backing set to seal Varadkar as taoiseach in vote
Independent TD Michael Lowry has told RTÉ News that he will back Leo Varadkar in Wednesday's Dáil vote to elect a Taoiseach and in all anticipated budget votes during the lifetime of the Government.
Mr Lowry's backing gives the Fine Gael leader a guaranteed 58 votes which combined with Fianna Fáil abstaining, all but secures his elevation to the Office of Taoiseach.
The Independent TD said he believes the country needs stability and continuity and he feels Mr Varadkar has the intellect and decisiveness to provide this.
He said he welcomed the new Fine Gael leader's pledge to increase spending on capital projects saying it would lead to more investment in schools, hospitals and roads.
Mr Lowry said too that he raised problems in the health service in Tipperary, including overcrowding at Clonmel Hospital, with the Taoiseach-elect.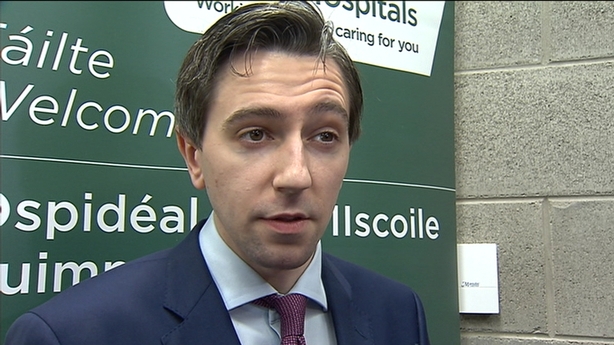 Separately, Minister for Health Simon Harris has said it is a matter for the new taoiseach to decide on his new cabinet.
Speaking in Limerick, Mr Harris said he loves the job he is doing and is working as a hard as he can.
He said he has the utmost respect for Mr Vardakar and the difficult decisions he needs to make in the coming days.
M Harris said he fully trusts Mr Varadkar's judgement and will be saying nothing further.
He said the leadership contest in Fine Gael brought an energy back into the party.
Mr Harris said he respects the outcome and the party has an excellent leader in Mr Varadkar.
He said he has no doubt he will be a "superb taoiseach" if elected by the Dáil on Wednesday.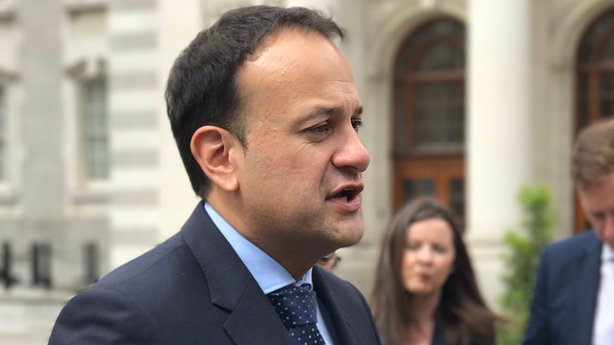 Mr Varadkar, meanwhile, has said he will raise the importance of impartiality in power-sharing talks when he speaks to British Prime Minister Theresa May.
"Our role as guarantors, here in Dublin and London, is to act as co-guarantors and not to be close to any particular party in the north, whether it's nationalist and republican or unionist," he said.
"That's certainly something I'd emphasise in any contacts that I have with Prime Minister May."
Mr Varadkar also said he sensed the "landscape" around Brexit had changed following the UK election with the influence the DUP can exert and the success of Scottish Conservatives and their desire to avoid a hard split from Europe.
Mr Varadkar on Friday said he would play his part in ensuring Britain's exit talks with the European Union are handled in a smooth and coherent manner.
"The results of the UK election indicate to me that there is no strong mandate to proceed with a hard Brexit, which represents an opportunity for Ireland," he said in a statement after Mrs May lost her majority in Thursday's parliamentary election.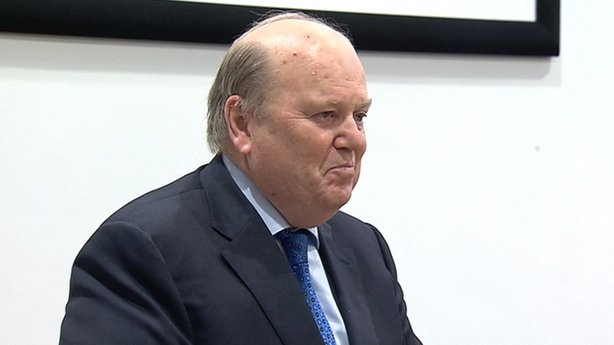 Elsewhere, Minister for Finance Michael Noonan has said his current ministry is the "best job he's ever had".
He said once the Government got over the difficulties at the start, it was very interesting and fruitful.
Mr Noonan, who will not continue as a minister after the expected election of Leo Varadkar as taoiseach on Wednesday, said he believes he is leaving the job with the country in good shape.
He said among the highlights of his time in Finance was phoning Taoiseach Enda Kenny to tell him the Troika was leaving Ireland, without any conditions.
"He was touring Donegal at the time and he still talks about pulling the car off the road and that being the start of a great 48 hours.
"The Irish people first of all didn't think it would happen so soon and there was a real celebration that we got our sovereignty back."
Asked about Brexit, Mr Noonan said Ireland is well prepared for Brexit but would be better prepared if we knew what the British plan is.
On a rainy day fund, M Noonan said there was no rainy day fund at present. "We said we would establish one in 2019," he added.
Mr Noonan said he accepts there is pressure to provide extra infrastructure and he fully agrees with that however he said he does not think the Government will have to make a choice between investment in additional infrastructure and the prospect of a rainy day fund.
He said the economy is growing fast enough and there are sufficient resources to do both.
Mr Noonan was asked what advice he would give the next minister for finance.
"I think they will follow the lines of policies that have been set out already. I think internationally sudden departures from policy wouldn't be helpful but the incoming Government has to comply with the programme for government because that's the agreement with Fianna Fáil".
He said he hopes progress will continue and next year, and the year after, there will be extra money for gardaí, health and education and for the capital investments so badly needed such as extra schools, health centres, better roads and broadband.