Moment gunmen open fire on Iran parade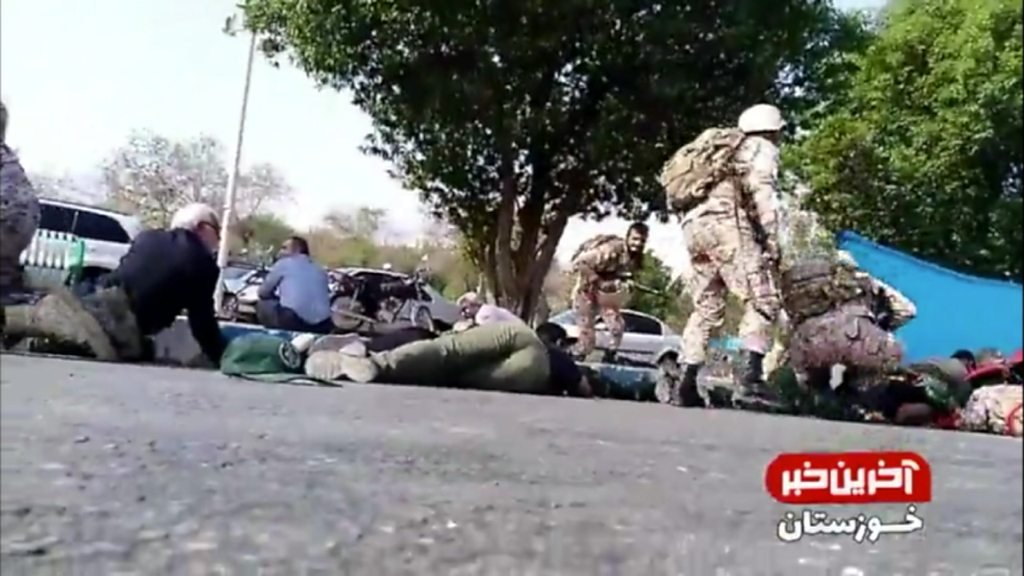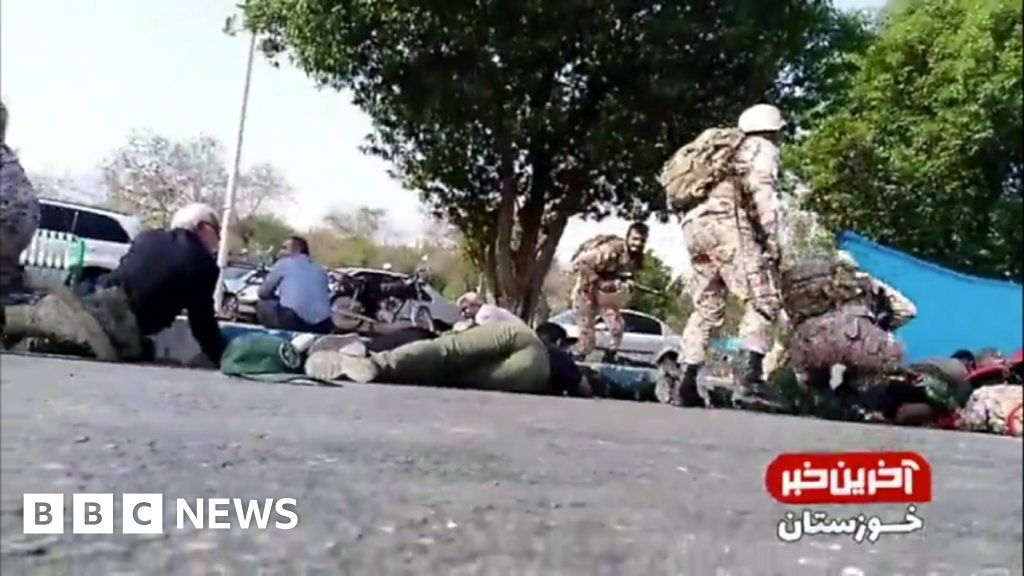 Multiple gunshots can be heard as civilians take cover from an attack at an Iranian military parade.
The attackers shot from a park near the parade and were wearing military uniforms, reports say.
At least 25 people have been killed according to state media.