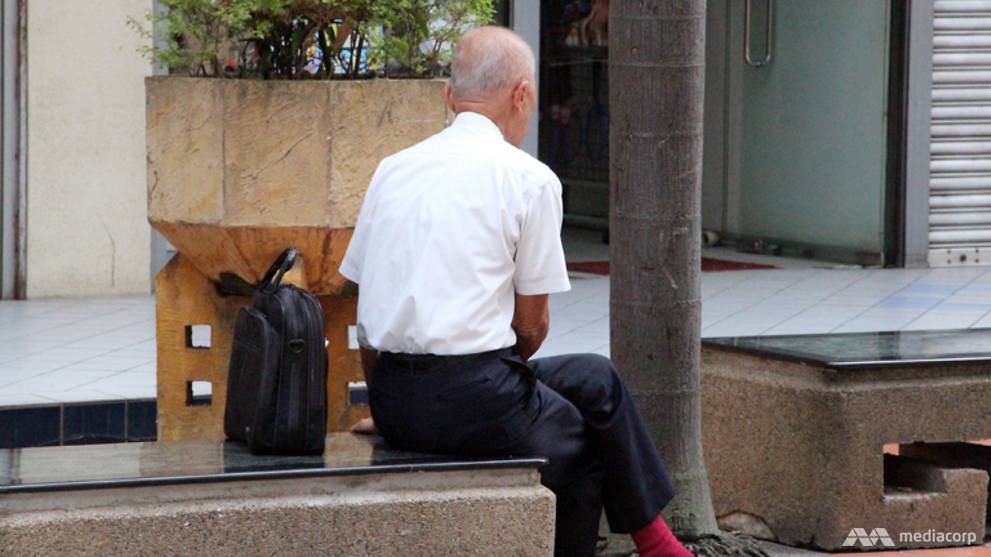 SINGAPORE: Caregivers will be able to tap on a new S$200 monthly grant to offset costs by the end of this year, Senior Minister of State for Health Edwin Tong announced in Parliament on Wednesday (Feb 13).
The Home Caregiving Grant (HCG) which is available to care recipients with permanent moderate disability, regardless of age, forms part of a new Caregiver Support Action Plan developed by the Ministry of Health, which will be rolled out progressively from this year.
It will replace the existing S$120 Foreign Domestic Worker (FDW) Grant, Mr Tong said in his response to debate in parliament on two motions: Ageing with purpose and support for caregivers.
Explaining the rationale, Mr Tong said that the current FDW grant is limited, as it can only be used to offset the cost of hiring an FDW. Not all caregivers might need or want to employ a FDW, and there will be a greater flexibility to the new grant, he said.
"Some might use it to help with the cost of hiring a FDW, whilst others could choose to use this sum to defray caregiving expenses, such as the costs for home and community-based services, and transportation to medical appointments," he said.
Care recipients who qualify can choose to nominate their caregiver to receive the HCG. It will complement severe disability schemes like ElderShield and CareShield Life, by providing support earlier, and at a stage when care recipients are still able to perform these Activities of Daily Living albeit with some assistance, he said.
These activities are washing, dressing, feeding, using the toilet, moving around and the ability to transfer oneself from a bed to a chair. In order to qualify for disability schemes, policyholders have to be unable to perform at least three of these activities.
"In other words, HCG will be available at an earlier and less severe stage of disability, when compared to the criteria in disability schemes such as ElderShield or CareShield Life," he said.
He also said that caregivers will be able to use their MediSave to help pay for the healthcare expenses of their Singaporean siblings by end 2019.
"Family caregivers are key to supporting our seniors to age-in-place," he said. He added that the new measures will complement the existing long-term care financing measures supporting family caregivers.
To strengthen family caregiving, CPF members will be able to use their MediSave to pay for the healthcare expenses of their Singapore Citizen/Permanent Resident siblings by end-2019, Mr Tong said.
MORE CAREGIVER RESPITE OPTIONS
To increase caregiver respite options, he said the Agency for Integrated Care (AIC) will pilot a new night respite service with selected nursing home providers to support caregivers of seniors with dementia who experience behavioural and sleep issues at night.
"The respite service will allow caregivers, especially those who are working or caring for the senior in the day, to catch some rest at night. These seniors will be engaged through cognitive activities and tasks to help manage their behavioural and sleep issues," he said.
The pilot is expected to start in the second half of 2019.
From the first quarter of 2019, AIC will pilot a pre-enrolment system with a number of senior care centres and nursing homes to shorten the activation time for respite services, he said.
Caregivers will be encouraged to register and complete some of the administrative processes early (e.g. assessment of eligibility for subsidies), so that less time is required when they need to tap on respite services, Mr Tong added.
A home-based respite service will also be piloted for caregivers of palliative care cancer patients.
Mr Tong said caregivers of terminally ill patients are fulfilling the desires of their loved ones by caring for them and enabling them to pass on at home which is often physically and emotionally tiring.
"The pilot would provide custodial care service for home palliative care patients so that caregivers can take a break with the knowledge that their loved ones will still be well taken care of at home," he said.
SOCIO-EMOTIONAL SUPPORT FOR CAREGIVERS
Beyond having a strong suite of formal services to support caregivers, Mr Tong said good socio-emotional support for caregivers is also crucial.
He said some of the community outreach teams who currently reach out to those at risk of or with mental health illnesses will evolve to provide a more dedicated focus on caregivers.
They will provide outreach to caregivers, case management and support through counselling, and socio-emotional programmes.
AIC will pilot these community outreach teams with community providers such as Caregiver Alliance Limited by the end of this year.
In addition, he said more caregiver support networks will be set up.
"The action plan reflects the Government's commitment to strengthen support for senior caregiving, and our call for a whole-of-society effort to partner caregivers in their caregiving journeys", Mr Tong said.
"Each of us must do our part to recognise, value, support and celebrate caregivers."