Trump: 'Scary and difficult time for young men' in US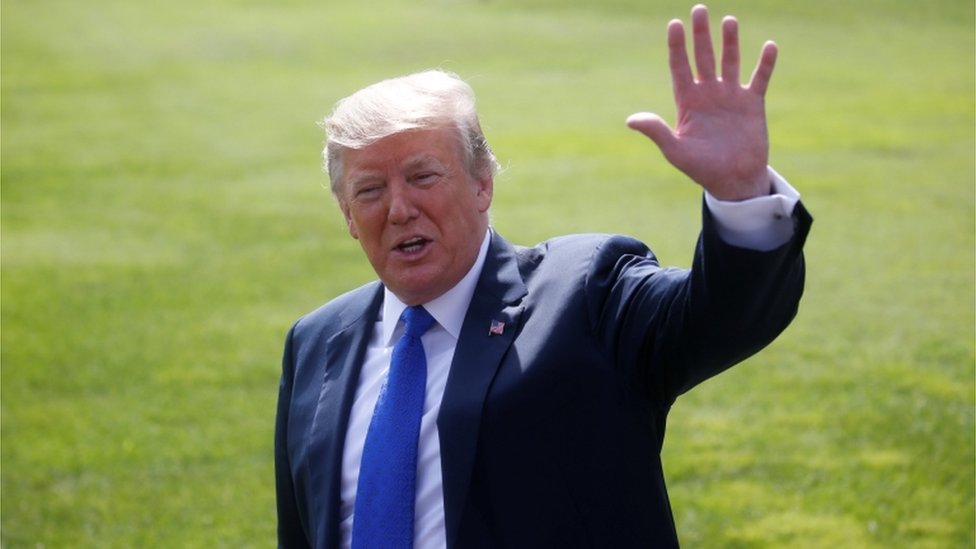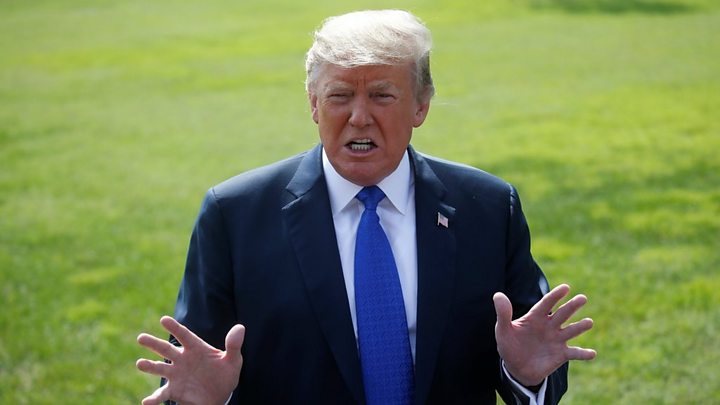 President Donald Trump has told reporters that it is a "difficult" and "scary" time for young men in the US.
Mr Trump's remarks came as he reiterated his support for Supreme Court nominee Brett Kavanaugh, who is currently facing sexual misconduct allegations by several women.
A vote to confirm Judge Kavanaugh has been delayed as the FBI investigates the claims, which he denies.
Mr Trump said he believed the Senate would approve the judge.
His appointment would be a major victory for the Trump administration as it would be expected to tilt America's top court in favour of conservatives for years to come.
Mr Trump was speaking to reporters at the White House amid bipartisan recriminations over the nomination.
The president's fellow Republicans accuse Democrats of seeking to delay a vote until after the mid-term elections, in the hope they will win control of Congress and derail Judge Kavanaugh's appointment.
Democrats say they should not be rushed into a vote and the FBI should be allowed more time to investigate all allegations against the nominee.
The president has said he wants the inquiry to be over this week.
What else did President Trump say?
In his remarks on Tuesday, Mr Trump did not name Prof Ford, though he appeared to refer to her testimony.
"It's a tough thing going on if you can be an exemplary person for 35 years and somebody comes and they say, 'you did this or that', and they give three witnesses and the three witnesses at this point do not corroborate what she was saying.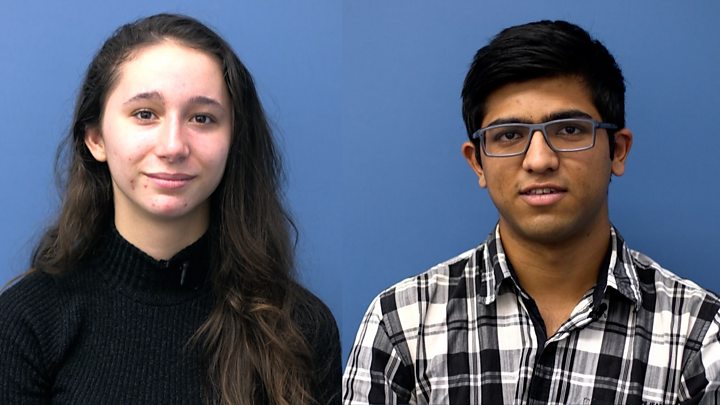 "My whole life I've heard, 'you're innocent until proven guilty', but now you're guilty until proven innocent. That's a very, very difficult standard.
"It's a very scary time for young men in America when you can be guilty of something that you may not be guilty of," Mr Trump told reporters.
The president repeatedly said in response to questions about his top court pick that he was waiting to see what would come out of the FBI investigation and did not want to "interrupt" anything.
What is Judge Kavanaugh accused of?
Judge Kavanaugh denies the claims of his accusers:
Judge Kavanaugh and Prof Ford gave public testimony before the Senate Judiciary Committee last Thursday.
---
Court of public opinion
Analysis by Anthony Zurcher, BBC North America correspondent
The president has come to the defence of young (presumably white, presumably privileged) men, innocent or guilty, who suddenly find their reputations and livelihood threatened a year after the #MeToo whirlwind first swept on to the scene.
In a nation where young black men are incarcerated at a rate five times those of their white counterparts, the concept of "innocent until proven guilty" in criminal proceedings may ring hollow. For the rest of the nation, however – particularly the wealthy and well-connected – it has been central to the American concept of justice and due process.
Those guarantees are proving to be scant protection now, however, when it's the court of public opinion, the court of the mass media, the court of American culture at large that are rendering their verdicts.
Judge Kavanaugh's critics have been quick to point out that his nomination process is more akin to a job interview, where the worst that can happen is he doesn't get a promotion to the most powerful court in the nation.
But is it just a promotion at play? Judge Kavanaugh's defenders counter that the accusations against him risk making the man a professional and social pariah. He has been disavowed by students and faculty of his alma mater, and his Harvard Law School teaching job has been terminated. If his nomination fails, he may still be a judge – but he will be always be the accused-rapist judge.
The court of public opinion may not send people to prison, but – as the president notes – its verdicts come with their own sharp bite.
---
The president's comments come amid the one year anniversary of the #MeToo movement.
In the wake of #MeToo, reports of sexual assault have increased across industries; rape crisis centres nationwide have also noted an increase in calls to hotlines and incident reporting, but official figures still say the number of unreported assaults far outweigh the accusations.
The public uproar around last week's hearings has highlighted the impact the viral campaign against sexual harassment has played in the Kavanaugh proceedings.
A poll by Quinnipiac University, conducted from last Thursday until Sunday, found 48% of Americans opposed Judge Kavanaugh and 42% supported him.
The same poll also saw differences along gender lines: 47% of men polled believed the judge while 55% of women believed Prof Ford.
What's likely to happen at the vote?
The Republican party's narrow 51-49 majority means if all Democratic senators vote against the nominee, Republicans can only afford one defection.
In that instance, Vice-President Mike Pence has the casting vote, and would go in Judge Kavanaugh's favour.
The FBI investigation was launched at the urging of Republican Senators Jeff Flake, Susan Collins and Lisa Murkowski.
---
Are you a young man? Have your behaviour or views changed after the #MeToo movement? If you're a parent, how do you talk to your children about this? Email haveyoursay@bbc.co.uk
Please include a contact number if you are willing to speak to a BBC journalist. You can also contact us in the following ways: